2018 Honda Accord: Improved and Perfected
March 26 2018, Encore Honda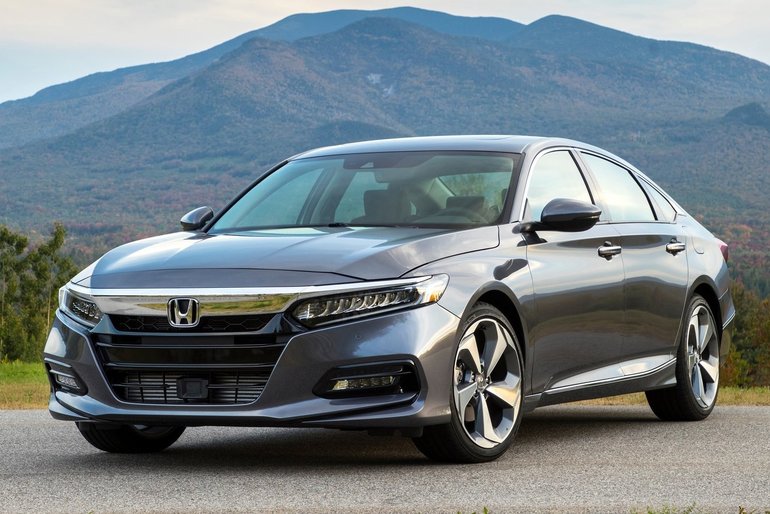 In short, it would appear that Honda truly developed a special car with the 2018 Accord.
The 2018 Honda Accord has just been launched on the market and is already receiving a lot of praise from just about everywhere. After being named North American Car of the Year at the last Detroit International Auto Show, the new Accord has won the most prestigious title that can be awarded to a car in Canada, the Canadian Car of the Year title presented by AJAC. In short, it would appear that Honda truly developed a special car with the 2018 Accord.
Two New Turbocharged Engines for the 2018 Honda Accord
Among the many additions and improvements that we find in the 2018 Honda Accord, there are two 1.5-litre and 2.0-litre turbocharged engines. These engines are not only more powerful than the old four-cylinder and V6, they're also more fuel-efficient.
The 1.5-litre entry-level engine delivers 192 horsepower and 192 lb-ft of available torque at only 1,600 rpm. This engine makes the Accord one of the most powerful cars in its segment, but also one of the most fuel-efficient with an average fuel consumption rating of only 7.2 litres per 100 kilometres with the continuously variable automatic transmission.
For more power, the 2.0-litre four-cylinder turbo engine develops 252 horsepower. The latter delivers sports car performance while also being fuel-efficient with a rating of 7.3 litres per 100 kilometres on the highway.
These new engines combined with a larger passenger compartment and improved comfort make the Accord a must-see in the mid-size sedan segment.
Starting at $26,490, the new Accord also features the Honda Sensing safety system. This is a set of active safety systems that monitor the road and can prevent accidents if you become distracted. Notable features include lane-departure warning as well as automatic braking.
Contact us today to learn more about the new 2018 Honda Accord.