The 2019 Honda Passport vs the 2019 Ford Edge
July 15 2019,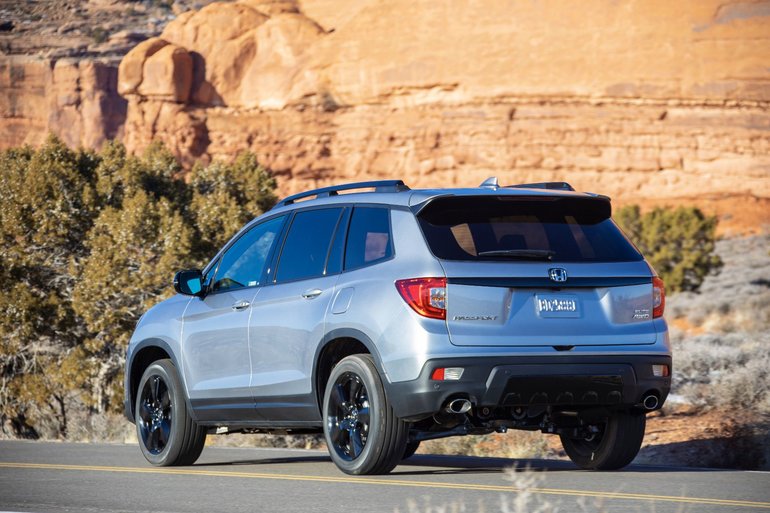 If you're in the market for a spacious, versatile sport utility vehicle and don't want to compromise on efficiency, performance, styling, and features; there are a lot of options on the market for you starting with the brand-new 2019 Honda Passport. Introduced on the market this year, the new Passport has to take on established competitors like the 2019 Ford Edge. We'll say right away that the Edge is a very worthy competitor. It stands out in its segment in terms of interior space and efficiency, but the new Passport 2019 has an edge in critical areas.
We say critical areas because we believe that buyers want certain things from their SUV that include space, efficiency, advanced active safety and comfort. In these areas, the new 2019 Honda Passport stands out.
30 Percent More Space in the 2019 Honda Passport
The 2019 Honda Passport features 1,430 litres of cargo space behind the rear seats which leads the mid-sized SUV segment. The Ford Edge is also versatile with 1,110 litres, but that 300-litre difference is noticeable especially if you have a large family or lead an active lifestyle. On your way to the cottage, there may be something that you can carry in the Honda Passport that you can't in the Ford Edge and you probably don't want to compromise in that area.
The other area where you likely will not want to compromise is in terms of performance and efficiency. The 2019 Honda Passport has 280 horsepower and 262 pound-feet of torque which is enough to get to 100 km/h in 7.0 seconds. The Ford Edge has a turbocharged engine with 250 horsepower and reaches 100 km/h in 7.3 seconds. The Passport is therefore a little faster, but it is also more fuel-efficient with an average fuel economy of 9.8 litres per 100 kilometres compared to 11.8 litres per 100 kilometers in the Ford Edge.
These are just some of the areas where the Passport stands out from the Ford Edge. To learn more, contact us today Encore Honda!