Three things to know about the 2019 Honda Civic
May 29 2019,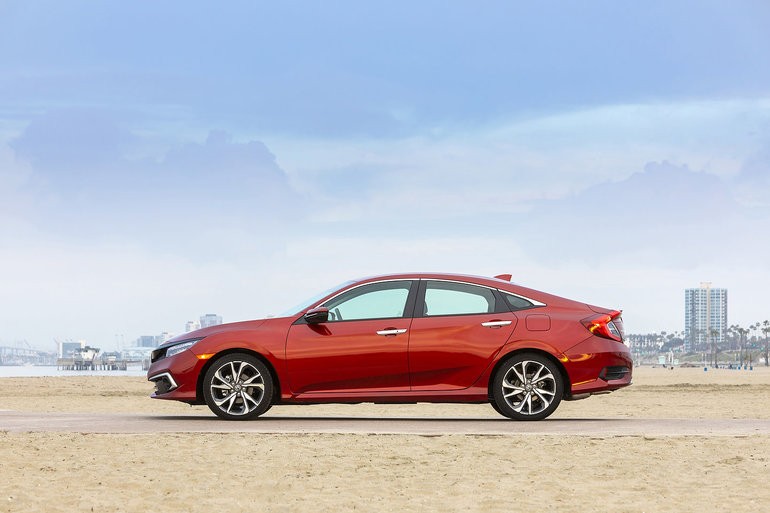 The 2019 Honda Civic returns this year without many significant changes, but that does not mean that it is not modern and equipped with state-of-the-art technology. Entirely redesigned less than two years ago, the Civic can still compete on equal terms with its direct rivals and even surpass them on many other levels. Here are three things to know about the Civic and why it continues to be so popular.
It's the Best-Selling car in Canada
The 2019 Honda Civic remains Canada's best-selling car again this year. It has not only been the top-seller in its segment for more than 20 years, but it is also ahead of all cars currently on sale in Canada. When we are looking for a new car and do not know where to start, testing one of the best-selling vehicles in the country is certainly a good starting point.
It is Fuel-Efficient with Plenty of Power
The success of the Civic is explained by the fact that it is able to meet the basic needs of several types of buyers. You want a fuel-efficient car? You will have it with the Civic. Do you want more power than an average compact sedan? You will have it with the Honda Civic. Its 2.0-liter entry-level engine delivers 158 horsepower and 138 lb-ft of torque, which is better than the new Hyundai Elantra and Toyota Corolla. It's also more powerful than the Volkswagen Jetta, the Mazda3 or the Ford Focus.
There's a more powerful 174-horsepower turbo engine and a 205-horsepower engine in the Honda Civic Si if you want even more bite from other the hood. Yet, despite the impressive power of the entry-level engine, the Civic remains a fuel-efficient car with an average fuel economy rating of only 7.1 liters per 100 kilometers.
Several Versions Available
There are several engines in the Civic range, but also several versions. There is the sedan, but also a two-door Coupe model and a hatchback version. There is the sporty Honda Civic Si, but also the Honda Civic Type R for truly impressive performances.
Come discover all the other elements that make the 2019 Honda Civic the best-selling car in the country at Encore Honda!